Community Commitment 2024
Each of our communities have unique needs, which is why we're supporting them in different ways. Learn about the programs we offer in each location to invest in our communities.
Supporting our Communities

First Federal Bank & Trust believes in a thriving community. It's why we've focused on our customers since 1935. We know that values matter - in business, in life and in community. Our mission will always be to support and improve the lives of our staff, customers and community.
Why We're a Mutual Bank

Being a mutual bank gives us the unique opportunity to give back. We don't pay stockholders - we pay our communities. When you bank with us, we reinvest your funds right back into the places we call home. We're one of just three mutual banks in Montana and Wyoming.
---
Service. Lead. Inspire.
First Federal Bank & Trust's SLI Committee aims to be a central point of contact in the communities we serve for organizations that rely on volunteer support. Committee members coordinate volunteer opportunities for staff and serve as liaisons between the organizations and employer.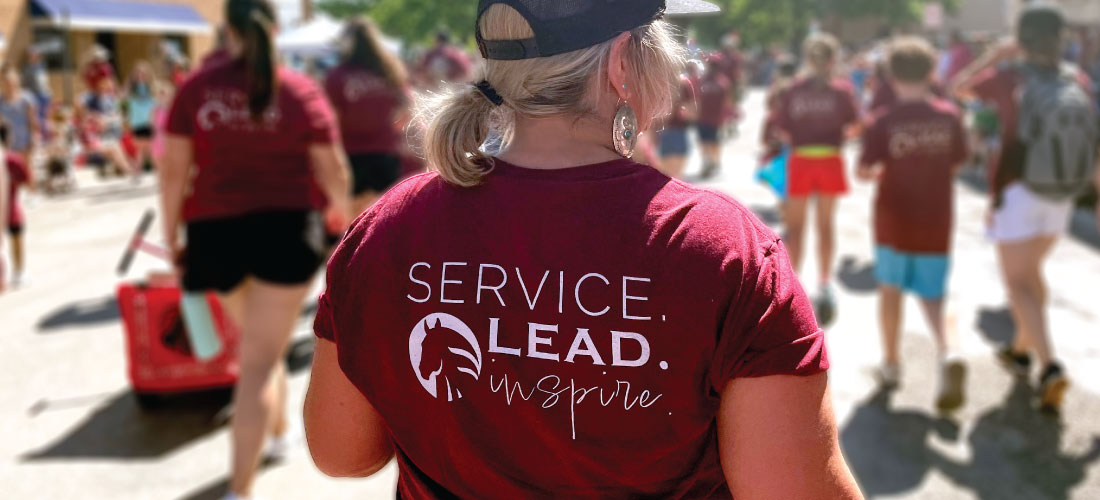 2023 COMMUNITY COMMITMENT WINNERS
JANUARY 2023
Native American Development Corporation
Best of the Rest Steer Riding
Calvary Chapel Big Sky
The Food Group
St. Vincent Foundation / SCL Health
Sheridan County School District #3
Special Olympics - Yellowstone Valley
Sheridan Speedway
FEBRUARY 2023
American Foundation for Suicide Prevention - Montana Chapter
Downtown Sheridan Association
Education Foundation for Billings Public Schools
Sheridan Hawks Jr. Hockey Club
Montana Rescue Mission
Sheridan County School District #2 High School Booster Club
Rocky Mountain College
WYO Theater
march 2023
Dog Tag Buddies
307 Discovery Center
Habitat for Humanity Mid-Yellowstone Valley
Life Link of Sheridan County
Partners for Parks Foundation
Sheridan Rotary Club
United Way of Yellowstone County
Sheridan County Justice Office
APRIL 2023
Billings Curling Club
Big Horn Baseball Club
Cutting Fences Foundation
Sheridan College Foundation
Family Support Network
Sheridan Fellowship of Christian Athletes
Ronald McDonald House of Eastern Montana
Story Community Library
MAY 2023
Boys & Girls Club of Yellowstone County
Critters, Crafts & Cooking 4-H Club
Breakfast Exchange Club Foundation
Counting on God - Vacation Bible School
Billings Food Bank
Herding Rescue Dogs of Wyoming
Montana K9 Aquatics
Sheridan American Legion Baseball
Biblical Counseling Foundation
Sheridan Dog & Cat Shelter
JUNE 2023
Cole's Pantry
Big Horn Woman's Club
Laurel Little League
Sheridan Area Search & Rescue
Optimist Club of Lockwood MT
Big Horn High School
Yellowstone County Tavern Association
Sheridan Wrestling Club
JULY 2023
Adaptive Performance Center
Big Horn Education Fund
Emmanuel Baptist Church
Noah's Ark Christian Preschool
Adult Resource Alliance
Sheridan Sundowner Lions Club
NAMI Billings
Sheridan USBC
Yellowstone Valley Animal Shelter
Goose Valley Fire Department
August 2023
Billings Clinic
Clothing Connections
Family Tree Nurturing Center
Powder River Basin Resource Council
STEP, Inc
Sheridan County High School Rodeo Club
Billings Family YMCA
Story/Banner Community Food Pantry
September 2023
Family Service
Thorne-Rider Foundation
MSU-B Athletic Department
Powder River Basin Trout Unlimited
Midland Empire Land Trust
Sheridan County Chamber of Commerce Foundation
Pooch'z B & B
Toys for Tots Sheridan
October 2023
Big Sky Senior Services
American Legion Drum & Bugle Corps
Eugene F. Herman Scottish Rite Childhood Language Disorders Clinic, Inc.
Out of the Darkness Suicide Prevention
Friendship House of Christian Service
St. Edmund Church
Mary's Magical Moment
Unleashed Foundation
P.E.A.K.S
Sheridan YMCA Youth Programs
November 2023
Yellowstone Boys and Girls Ranch Foundation
Uprising
Billings Christian School Education Foundation
Story Volunteer Fire Department
Tumbleweed
Lagniappe Ministries
Warrior Transition Outdoors
2022 COMMUNITY GIVING STATS
TOTAL ANNUAL DONATIONS
$310,156.08
EMPLOYEE ANNIVERSARY DONATIONS
$20,750.00
LOCAL ORGANIZATIONS SERVED
97
EMPLOYEE VOLUNTEER HOURS
906
employee anniversary donations
In honor of each employee's work anniversary, First Federal donates $250 to a non-profit of the employee's choice.
participation in non-profit events
First Federal also provides $100 per year for each employee to use towards registrations fees for non-profit organization events.
HONESTY & INTEGRITY above all else
TRUST & RESPECT built on fairness
RESPONSIBILITY to use our resources for the greater good
EXCELLENCE through lifelong learning, accountability, hard work and continuous improvement
POSITIVE, CAN-DO ATTITUDE to support team morale and provide exceptional internal and external customer service
RESILIENCE to learn from our challenges and bounce back from adversity
TEAMWORK to accomplish so much more than we can individually
COURAGE & KINDNESS to do the right things while being considerate to others
OPEN, HONEST COMMUNICATIONS to make it all happen

CASH ON-THE-GO
We refund ATM fees up to $10/month*
*Fees will be refunded to your account on a monthly basis. No receipts required. Monthly basis refers to a period beginning one (1) banking day prior to the first day of the current statement cycle through one (1) banking day prior to the last business day of the current statement cycle. Use MoneyPass® ATMs without paying a surcharge.